€
1,399
.00
Restock alert subscription
Please enter your email.
Great! We will notify you as soon as this product is back in stock.
Free Delivery Service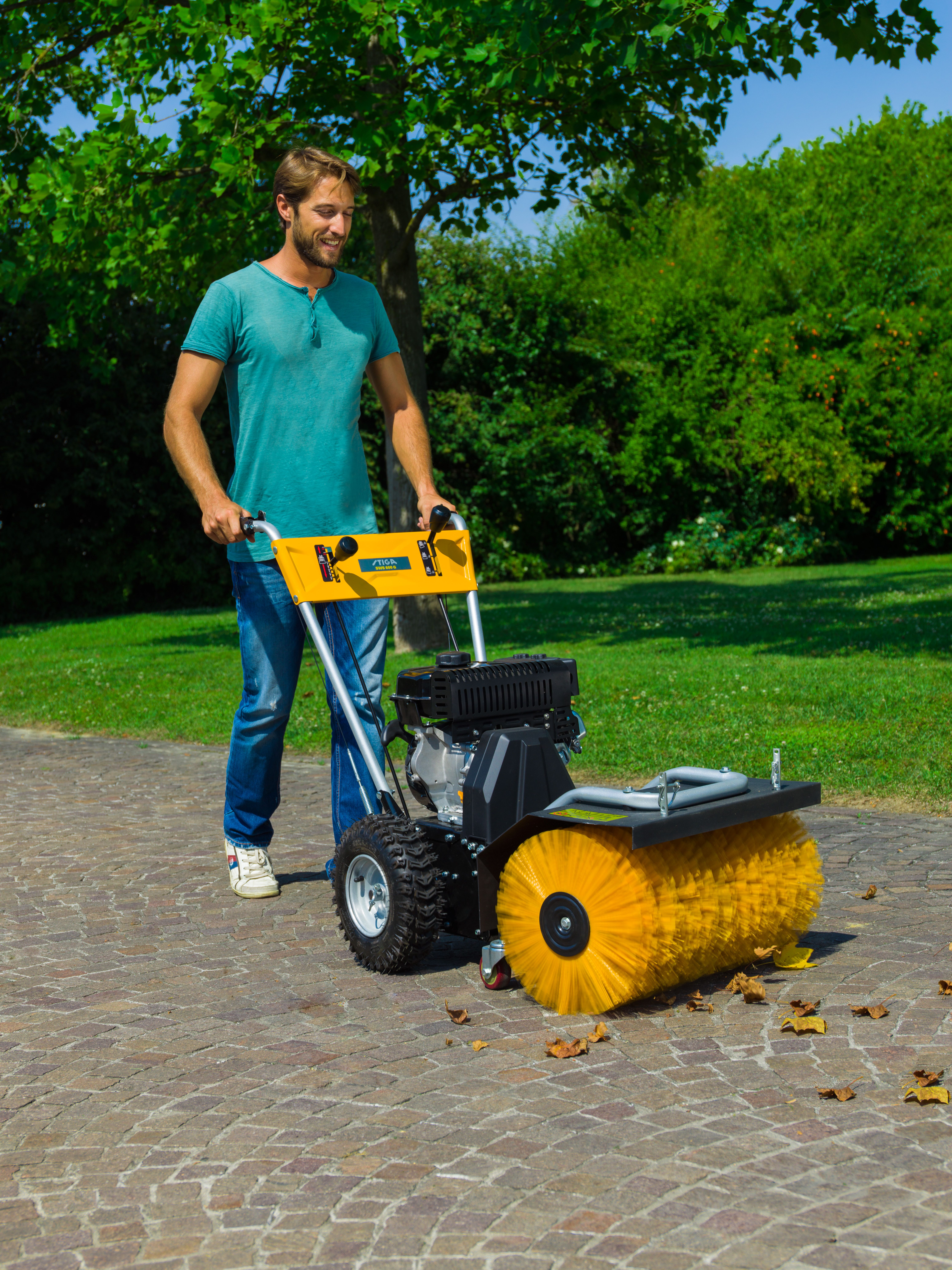 The STIGA SWS 800 G is a versatile and easy-to-use outdoor sweeper with a powerful 212 cc petrol-powered STIGA engine. The nylon brush can be adjusted to three different positions (15° to the left, 0° and 15° to the right) and has an 80 cm clearing width, making the SWS 800 G ideal for clearing snow, leaves, grass cuttings and other debris all year round. The brush height is adjusted by means of two pivoting wheels, enabling it to be raised and lowered as required. Reliable 14" Snow Hog rear tyres ensure optimum grip. The STIGA single-handle system enables safe and comfortable operation with all the controls at your fingertips. The outdoor sweeper can be teamed with a range of dedicated parts and accessories, such as snow shovels and front collection containers, making it extremely versatile.
Petrol 4 Stroke Engine
3L Fuel Tank Capacity
5 Speed + 2 Reverse Gears
80cm Working Width
Net Weight: 76kg
13" Pneumatic tyres
Robust & easy to manoeuvre
I

deal for clearing paths, driveways & car parks

C/W Front Blade Attachment & Collecting Box Attachment
Product Weight
70 kg
Transmission Type
Self Propelled Friction disc
Sound Power Level
99 dB (A)
Power source
Petrol 4 Stroke
Engine Net Power / RPM
4.4 kW / 3,600 rpm
Fuel Tank Capacity
3 Litre
Displacement
212 cc
Working Width
80 cm
Brush Diameter / Brush Material
34.5 cm / Nylon
Packaged Dimensions (LxWxH)
1,400 X 800 X 1,130 mm
Number of Gears
6 Forward and 2 Reverse
Max Angle Adjustment (Left/Right)
15°/15°
Vibrations Level
5.2 m/s²