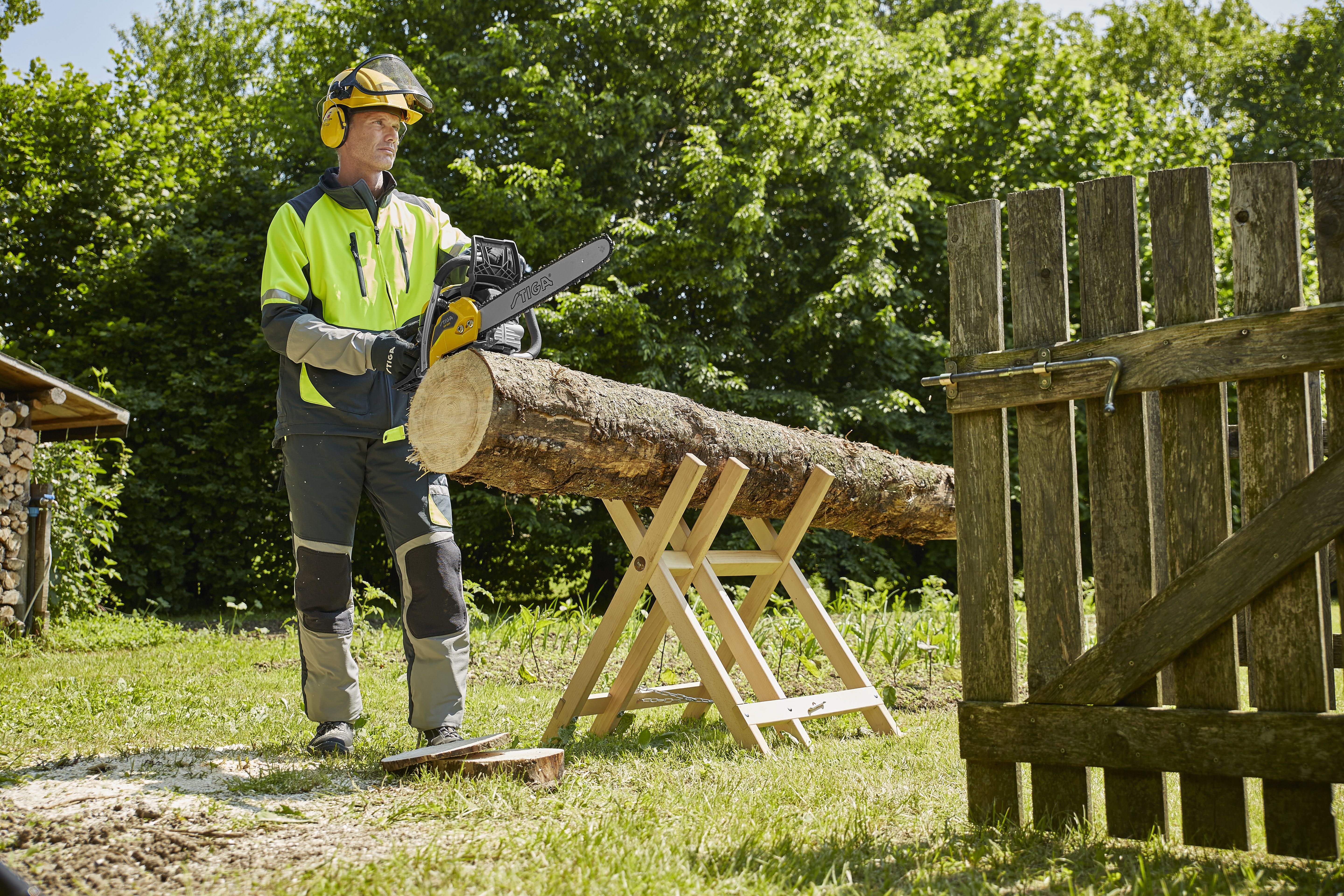 The reliable STIGA SP 526 petrol chainsaw has a good weight-power ratio, and a 50 cm (20") guide bar for tackling the most demanding of tasks making it suitable for both domestic and forestry work. The 52 cc (2.5 kW) petrol engine is teamed with a magnesium engine cover which ensures robustness, reliability and quick cooling. The decompression valve allows easy starting, while the oil pump is automatic and adjustable. Maintenance operations can be performed quickly and easily thanks to features such as the handle for opening the air filter cover without the need for additional tools, the tensioning wrench located under the rear handle and the fuel tank level monitoring window. The ergonomic soft-touch handle and spring system ensure reduced vibrations and greater comfort.
Manual Chain Brake
The 52 cc spark ignition motor delivers the power required for comfortable and prolonged tasks, while maintaining low emission levels and optimised fuel consumption.
The ergonomic non slip front handle and soft-touch rear handle, combined with the conveniently positioned levers, enable a comfortable and secure grip.
The quick-release system allows immediate access to the air filter and spark plug for maintenance.

The oil tank cap is in a convenient and easily accessible position and the fuel level can be checked using the practical level monitoring window.