Founded in Sweden in 1934 by Stig Hjelmquist, STIGA has extensive and comprehensive experience in designing and manufacturing gardening tools. STIGA relies on its ingenuity and continues to build on the knowledge it has learnt from listening to its customers to design the most relevant tools that help gardeners to take care of and love their garden.
Quality, performance and convenience
STIGA offers a thorough range of products satisfying any residential gardener need with any size garden.
Design & Innovation
Innovation and design are the trademark of STIGA. Our philosophy is that you and your garden should have the best. We use the best technology, the best design and right level of power for the least impact on the environment. We want to make gardening as simple and easy as possible.
Available Products
Petrol and battery lawn mowers; lawn tractors, front mowers, Zero Turns; robot mowers; battery and petrol hand helds, including brush cutters, chainsaws, hedge trimmers and blowers; cleaning equipment, including high pressure cleaners, sweepers and snow throwers and a wide range of accessories and implements.
Brand Ambassador: Tadhg Furlong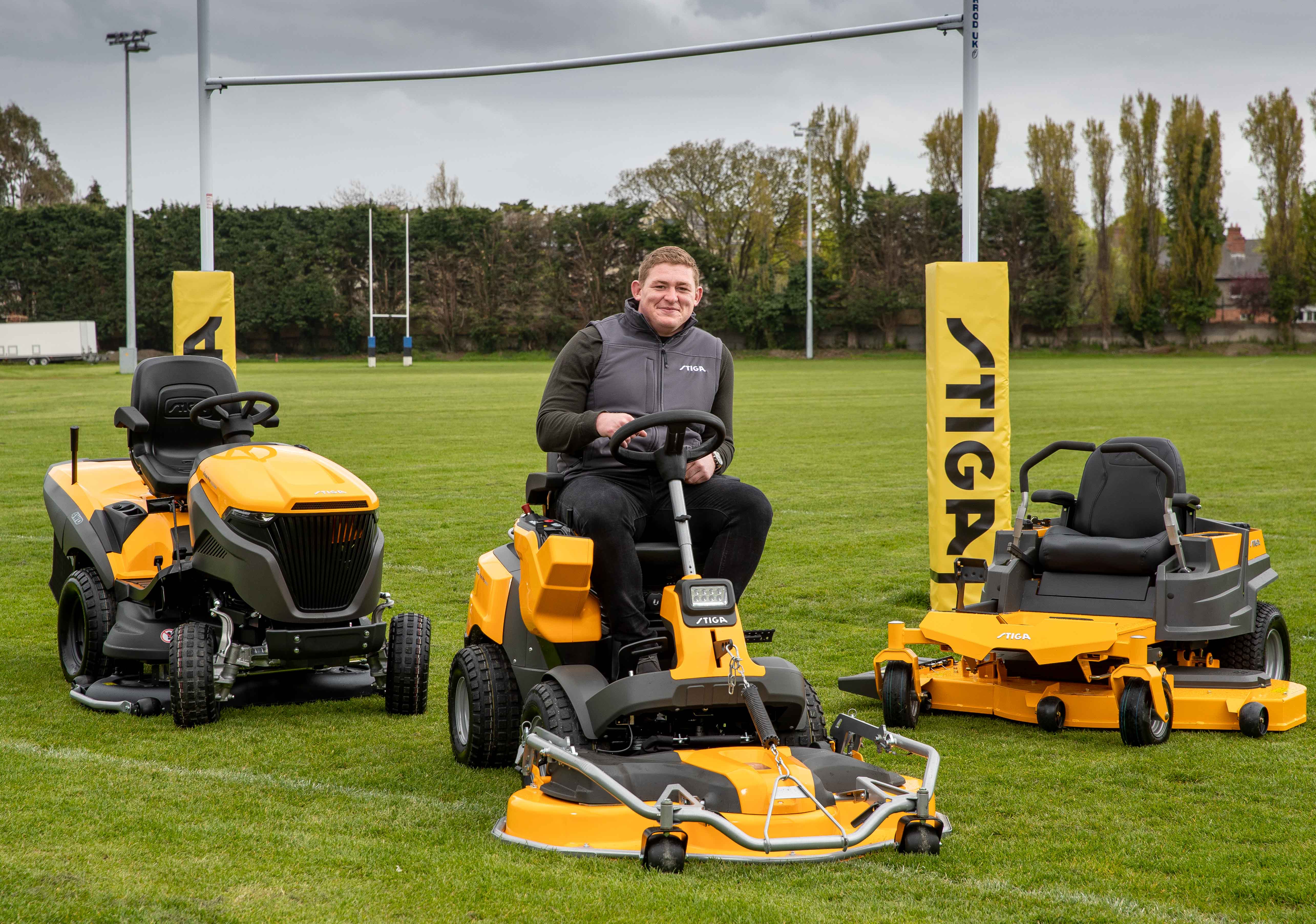 STIGA Ireland's official brand ambassador is Ireland Rugby Player, Tadhg Furlong. STIGA, known for their reliability and power, are specialists in their field as is the Wexford tight head prop. We are delighted to have such a powerhouse of Irish sport and a man with a strong grassroots background representing Stiga, one of our biggest garden equipment brands.