May 3rd 2018
Tadhg Furlong Appointed as Brand Ambassador for Stiga Lawnmowers and Power Equipment.
As we move into summer and the traditional time to get your garden in order, Doyle's Wholesale, importers and distributors of quality garden, construction and outdoor power equipment have chosen Tadhg Furlong as their brand ambassador for Stiga.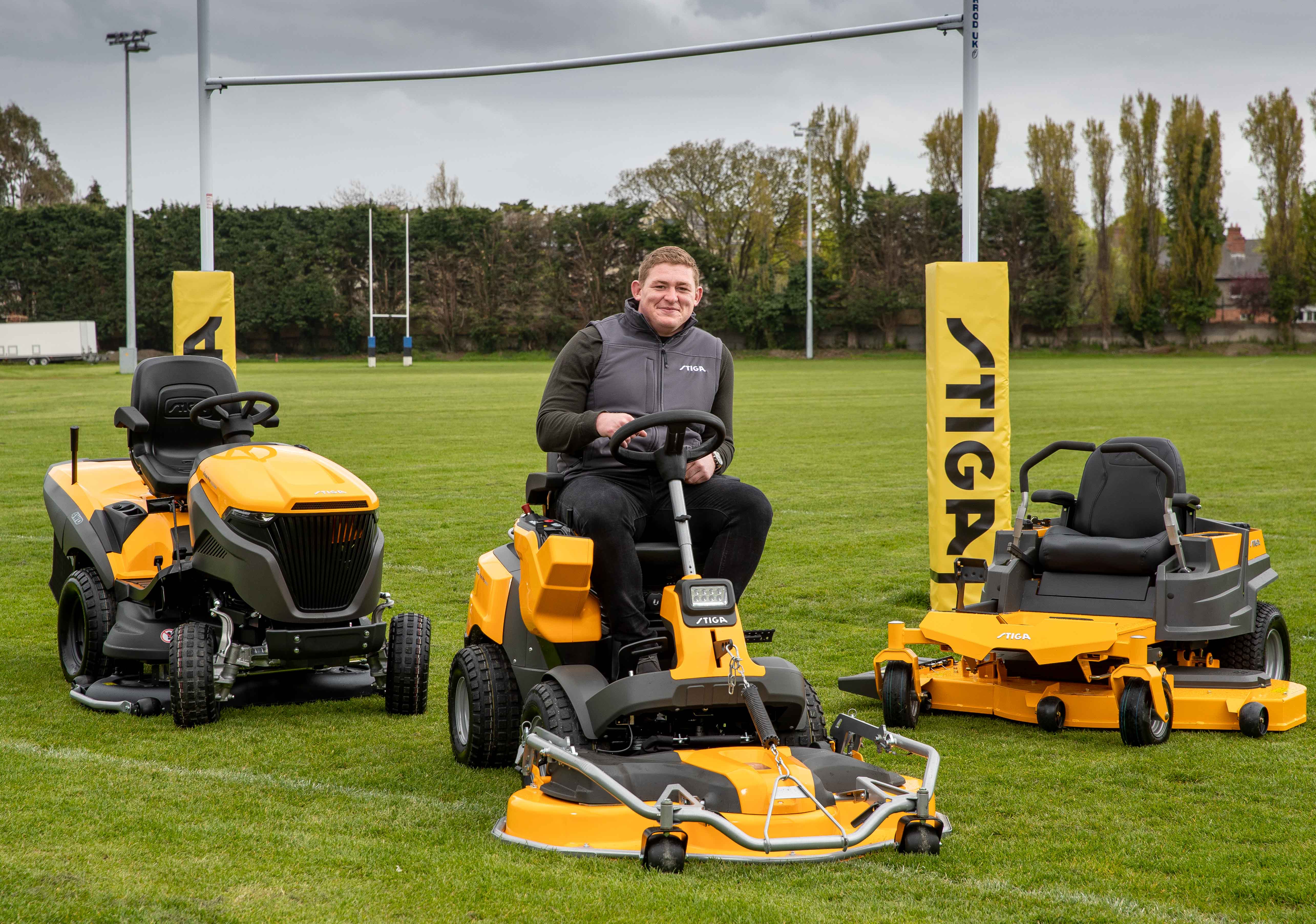 Known for their reliability and power, Stiga are specialists in their field, as is the Wexford tight head prop Furlong, a powerhouse and specialist in his chosen position.
Headquartered in Italy, Stiga are Europe's leading manufacturer of rear collection and mulching tractor lawnmowers and garden power equipment. For over 80 years Stiga have been at the leading edge of design and innovation with equipment designed specifically for European and Irish conditions, quicker to mow, lower in pollution whilst returning valuable nutrients back into the lawn.
Stiga's innovative products also include robotic lawnmowers that can be easily controlled and programmed from your phone or tablet. Stiga also produce an extensive range of battery powered garden tools.
Tadhg is no stranger to the outdoor life coming from a farming family in Campile, Co. Wexford. He enjoys being on the farm just as much as he does playing for his province or country.
John Foley, Managing Director of Doyle's Wholesale is delighted with this new association for Stiga;
"We are delighted to have such a powerhouse of Irish sport and a man with a strong grassroots background representing Stiga, one of our biggest garden equipment brands. We wish Tadgh all the best in his upcoming games and look forward to working with him over the coming year".